Beck's Mill Events
New for 2019

5th Annual "May Day" Celebration - May 11th
Mt. Carmel Chicken Barbeque will be in parking lot area. Meal includes half a chicken, slaw and bake beans. Also in the parking lot area will be craft and flea market vendors. Clint Barnett will also be a part of the Civil War encampment. The mill will be grinding corn and the blacksmith shop will also be in operation. Mill tours will be available on a timed schedule. Springtime is a great time to hike our many trails.
Demonstrators & Musicians coordinated by Paula Wells
Musicians
Fortissimo Five Leah Scott - Brass Quintet - Opening 11:00 - 11:30
Leah Scott, Tyler Zink, Tennille Sorrels, Brayden Westfall, and Parker Blackwell, Troy/Melanie Smith - music 11:45 - 12:45
Jared Kearschner - music 1:00 - 2:30
Evelynn Richerd -1:30 violin playing (10 minutes) "God Bless America"
Jimmy Dale Wilcoxson & Matalei Roll 2:45 - 4:00
Demonstrations
JayBird Terrell - wooden cutting boards
Reenactors: 38th Indiana Company D Steve Tye & Jonathan Sears - camping across road and doing demos and more
Tim Wells - carving walking sticks - old woodworking tools display
Paula Wells - Pottery making
Natisha Coakley - potato stamps with kids
Ben Strange - Johnny Appleseed
Katrina Benton - Kids' Art: Paper shapes Flower Art for Mother's Day
Nancy Thatcher - macramé
Jay Thatcher - with Tim Wells: Walking stick carver and old tool demos
Lori & Ron Bundy - Rock Painting
Face painters - EWMS art guild students
Mother's Day - May 12th
All visiting Mothers will receive a free sample bag of Beck's Mill Cornmeal.
Father's Day - June 16th
Sunday, June 16th is "Father's Day", all visiting "Dads" will receive a free sample bag of Beck's Mill cornmeal.
Wheels for the Mill - July 13th
The 4th annual Wheels for the Mill Cruise In will be held on July 13th with a rain date of July 14th.
Beck's Mill Cruise In
Saturday, July 13th
11 am to 4 pm
Free admission for Cruise In drivers
Chicken Barbeque
Community Clean Up Event at Beck's Mill - August 17th

211th Birthday of Beck's Mill - August 24th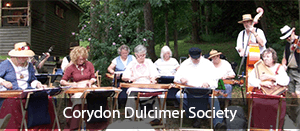 Featuring The Corydon Dulcimer Society and Mt. Tabor Christian Church's free hotdog meal (while they last). Birthday Cake and crafts. Blacksmith demonstrations. Note: gun firing "blanks" during their skits. Special adult admission price of $2.11.

The Grind VII 5k Run/Walk - September 7th
September 7th will be our 7th annual "The Grind" at Beck's Mill. Participants can register in-person the day of the run as well.
Click here to view the Race Results
Special thanks to our 2019 Grind Sponsors
PRESENTING - $ 1,000.00:
PLATINUM - $ 500.00:
GOLD - $ 300.00:
John Jones Auto Group, Mid-Southern Savings Bank, First Harrison Bank, Jeans' Extrusions Inc., Marshall Monuments, 360 Consulting – Lisa Aly, Dawalt Funeral Home, Weathers Funeral Home
SILVER - $ 200.00:
Edward Jones – David W. Morris, Jackson County REMC, Ace Hardware of Salem, Salem Leader – In Kind (printing)
BRONZE - $ 100.00:
Salem Family Dental, Martinsburg Lions Club, Salem Rental, Loy & Fordyce Agency, Inc., Cottongim Enterprises Inc., Fox Purlee Wealth Management, Walls Lawn Care, Knapp Miller Brown Insurance Services, Smile Artistry – Dr. Toni Sartini
FRIENDS:
Tumbleweed – 3 x $15.00 Gift Certificates, Domino's – 2 free pizzas and breadsticks, AutoZone – Care care Kit (bucket), McDonalds – 50 coupons for free items, Hughes – Taylor Funeral Home - $75.00
Oktoberfest - October 26th
The Oktoberfest/Cornmeal Bake Off will be held on Saturday, October 26th. The event will include campfire beans and Beck's Mill Cornbread, live music, Mock Moonshine and Blacksmith demonstrations. Contest judging will occur at noon. Entries must include at least 1/2 cup of white or yellow Beck's Mill cornmeal, in a non-returnable pan and recipe.
Craft vendors and Flea Market in parking lot area. Blacksmith demonstrations. Tommy Green and his moonshine gang-skits and local "shine" stories. Note: gun firing "blanks" during their skits. Living history talk given by a Civil War Group-"Indiana Company D"
Musical Line Up:
11:00am - Katie Perkins & Autumn Goodman EWMS students sing/lead Anthem with Geo. Napier mic
11:00 - 12:15pm - George Napier
12:30 - 2:00pm Jimmy Dale Wilcoxson & Matalei Ann Roll
2:00 - 3:30pm - Jared Kearschner
Demonstrations:
Janet Hoke - Greeter
Vince Hoke - George Beck in Cabin
Paul Fink and Tim Wells - Native American artifacts and tools & educate
Paul Fink - Demonstrate use of Indian tools
Paula Bortka Wells - make pottery leaves dishes
Natisha Coakley: - Jewelry Maker: copper rings
Visiting Artist: Roseanne Quatroke , Plein Air paintings from the cabin porch
Fur Takers of America chapter 7-g: Gene Beeber, Cody Kerns, JR Martin
Kids' Art Table: Jami Mudd and Katie Perkins - EWMS student
Jay Terrell: Walking sticks display and demo
Geoffery Harrison - Face Painting
Johnny Appleseed: Kevin Mudd and helper EWMS student - Autumn Goodman
Blacksmith in Blacksmith shop: Jason Hardin
Pam Williams & JoAnna Allen: will be serving bean soup & corn bread
Civil War camper: Clint Baker
Moonshine skits
There will also be the annual Corn Meal Bake Off contest. Entries must be at Mill by 11am
Vendors will set up across the road
Mill Closes for the Season - October 27th
For More information:
For any event information, contact Judy at 812-896-3447 or at This email address is being protected from spambots. You need JavaScript enabled to view it.
All events are subject to change.