Beck's Mill Events
New for 2018
* Pekin Farmer's Market will be making their new home in the Beck's Mill parking lot on Saturday's during the growing season.
** First Saturday Flea Market" will set up in our parking lot starting on our opening day on Saturday, April 7th.
Mill Opens for the 2018 Season on April 7th

5th Annual "May Day" Celebration - May 5th
A fun spring day is planned at Beck's Mill on Saturday, May 5th. A people's choice art show will be in the old Beck cabin featuring West Washington Middle & High School Art Students. The theme of the art show is "plants native to Southern Indiana". Also in the cabin will be rock painting with Michelle Chastain. Keeping long with this theme will be a herbal identification walking tour with Gail Littel. Walking sticks are always handy on the trails and Steve Hoskins will demonstrate his skills of carving them. Salem's Master Gardner Janet Hoke will teach children how to plant black eyed Susan's. Other fun things for the children will be face painting, an art table and meeting "Johnny Appleseed" portrayed by Ben Strange. Blacksmith, Jason Hardin will have our Blacksmith shop fired up and demonstrating a much needed skill of the past. Alan Bishop will portray "Tommy Green" a moonshiner that was good friends with George Beck. "Tommy" brings quite a colorful family with him and their stories are amusing and an eye opener to our Washington County heritage. Clint Barnett from Sellersburg will have a Civil War Encampment and invites all to see the challenges that the soldiers faced in the 1860's. Other authentic demonstrations will include Timothy Fleming's spoon carving, Paula Bortka-Wells pottery, Tim Wells knife sharpening and of course, George Beck's mill stones grinding corn. Antique flea Market and craft vendors will be in our parking lot. Music talents begin at 10 am with Brayden Westfall, Tyler Zink, Leah Scott, Max Wells and Ethan Bowers playing our National Anthem. Approximately 11 am-Jared Kearschner, 2:45 pm-Troy & Melanie Smith, 2:45 pm-Gary & Mary Byrne & Alice Bennett will bring music to the hillside. Seating is limited so bring a chair and enjoy the whole day.
Mother's Day - May 13th
Sunday, May 13th is "Mother's Day", all visiting "Moms" will receive a free sample bag of Beck's Mill cornmeal.
Memorial Dedication - May 26th
A service for deceased volunteers. Moonshiners will perform a gun salute. The ceremony will take place at the mill
Father's Day - June 17th
Sunday, June 17th is "Father's Day", all visiting "Dads" will receive a free sample bag of Beck's Mill cornmeal.
Wheels for the Mill - July 14th
The 3rd annual Wheels for the Mill Car Show will be held on July 14th with a rain date of July 15th.

Click here for a Registration Form

210th Birthday of Beck's Mill - August 18th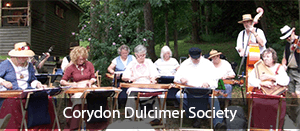 Celebrate the Mill's 210 Birthday Party on Saturday August 18th. The birthday celebration will feature the Corydon Dulcimers , free birthday cake and a free meal by Mt Tabor Christian Church while supplies last. Special adult admission price of $2.10. Mock Moonshine and Blacksmith demonstrations. Pekin Farmers Market and other craft vendors will be in the parking lot area.
Beck's Mill Clean Up
On Saturday, September 8th, the mill will host a clean up day from 9:00am to noon. Volunteers will work around the mill, on the trails and along the road. Food, water and supplies will be available and all volunteers will have free admission to the mill that day. Register with Shelbie Stephenson at 812-883-3006.

The Grind 5k Run - October 13th
October 13th will be our 6th annual "The Grind" at Beck's Mill. Participants can register in-person the day of the race as well.
Click here for a PDF Race Registration Form
Click here for online Race Registration
Oktoberfest - October 27th
The Oktoberfest/Cornmeal Bake Off will be held on Saturday, October 27th. The event will include campfire beans and Beck's Mill Cornbread, live music, Mock Moonshine and Blacksmith demonstrations. The Pekin Farmers Market and other craft vendors will be setup in the parking lot area. Cornmeal Bake Off-entry drop off is at 11:00am in the parking lot area. Contest judging will occur at noon. Entries must include at least 1/2 cup of white or yellow Beck's Mill cornmeal, in a non returnable pan and recipe.
Historic Beck's Mill will be occupied by the 38th Indiana, Company D (Civil War re-enactors). The 38th will be camping and doing a living history talk.
Musical Line Up:
Vanessa Walker EHHS - National Anthem Approx. 10:00 am
Evie Rickert -Young Violinist 11:00 am
Troy & Melanie Smith 11:30 am
Old Stuff Band - Gary, Mary Byrne & Alice Bennett - Time TBA
Brooklyn Thompson - TIme TBA
Demonstrations:
Paula Bortka - Pottery
Tim Wells - Indian Artifacts & Apple peeling
Paul Fink - Indian Artifacts from Southern Indiana
Tammie Fink - Rock Painting
JR Martin group - Pelts
Hides - Southern Indiana Fur Takers
EWMS - Face Painting
Natisha Coakley - Kid's Art Table
Mill Closes for the Season - October 28th
For More information:
For any event information, contact Judy at 812-896-3447 or at This email address is being protected from spambots. You need JavaScript enabled to view it.
All events are subject to change.